Mako E. Sather, MSN, CPNP
Board Certified Pediatric Nurse Practitioner
---
Qualification
Master's of Science in Nursing: University of Phoenix, Post-Master's Program for Pediatric Nurse Practitioner: University of Colorado
Contact Info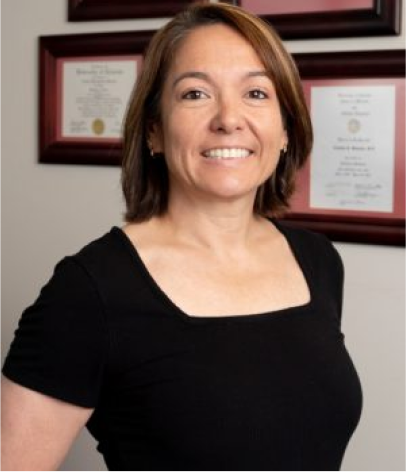 Mako earned her pediatric nursing diploma from the University Hospital in Giessen, Germany. She then became certified in the United States as a registered nurse. She earned both a bachelor's degree and master's degree of science in nursing from the University of Phoenix. She completed her post-master's program at the University of Colorado, and she is a certified Pediatric Nurse Practitioner. She has been working in pediatric endocrinology since 2001.
Mako is a long-standing member of the Pediatric Endocrinology Nursing Society. She frequently gives lectures at their national meetings. She is the director of RMPE's diabetes program and is a certified insulin pump trainer. Mako also serves on the Colorado Standards Review Committee for diabetes management in schools.
Mako is fluent in German and Japanese. She has a daughter and a son. She enjoys eating sushi, SCUBA diving, and crossfit.